Who We Are
Howshun Group is a privately owned business group specializing in developing and supplying parts and products for international industries in: automotive, railway, mining, agricultre, construction, offshore, hydraulic and general engineering.
With an origin from Ningbo, China tracing back to 1998, now with over 20 years for experience in manufacturing for international companies. Our total annual production output is 7500 tons of various heavy and OEM industry parts and we export 90 % to Europe and US.
Over the years, we have refined and developed our knowledge in product design and development to contribute improved and more competitive products for our customers. A full-range of production facitilites with the top engineers enables us to offer product innovation where we product design for improvement and cost-reduction for world leading industries. With world recognized management systems ISO 9001 and TS 16949 to ensure stability and a sustainable manufacturing.
---
History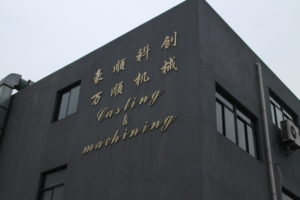 With a passion for engineering, a mind-set to solve problems and a belief that there is always room for improvement, we commit ourselves to fulfil our customers' dreams by realizing their constructions.
In the early years we focused on machining and inspection, thus this was the final and most important part before delivery of industry parts. Constantly battling with blanks being defective and deviate made it impossible to optimize machining and product quality. We major investments in foundries and forgings we established Howshun Group to control the whole production and value chain to ensure top quality and on-time delivery.
Years of practice and research has forged us into a dependable partner. A partner delivering not only products but also stability and quality. We always have the ambition to generate value through our services and to act as a strong supplying partner.
2018 – Changle forging line
2015 – Europe subsidiary, Office and warehouse
2010 – Jinhui forging
2006 – Tianyi foundry precision casting
2003 – Howshun innovated manufacture
1998 – Establishment of Wanshun machining technology
---
The Howshun way
"Quality strives for precision, products for development, management for effectiveness and customers for satisfaction."
---